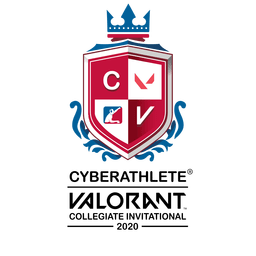 "At SGEA, we look for every opportunity to bring schools and communities together to play and compete with one another in a healthy and fair way," said Ng Chong Geng, President of the Singapore Esports Association. "We are excited to support CVCI in nurturing a robust collegiate gaming experience in Singapore and bring players together in a wholesome and holistic environment through the spirit of competition."
The tournament game being played is VALORANT, a competitive 5v5 free-to-play tactical FPS created by Riot Games. VALORANT is a multiplayer game where players play as one of a set of agents – characters designed based on several countries and cultures around the world.
The "Cyberathlete VALORANT Collegiate Invitation" is open to students over the age of 18 currently registered at Institutes of Higher Learning. Details of future tournaments will be provided at a later date by CVCI.
"Our mission at Cyberathlete is to create an exceptional collegiate esports tournament infrastructure for all student players. By partnering with best-inclass gaming associations, we can work together to create healthy social hubs and level the playing field for competition," said Scott Valencia, CEO of Cyberathlete Pte. Ltd.
Qualifier details will be made available at www.esports.org.sg
About The Singapore Esports Association (SGEA):
The Singapore Esports Association (SGEA) is the national governing body for esports in Singapore. It was founded in 2018 to promote and facilitate the participation of Singapore in regional and international events and competitions in the area of esports excellence and to develop and promote esports as a sport.
About Cyberathlete:
"Cyberathlete™®" has been a globally recognized and utilized term associated with esports since its creation and registration by the Cyberathlete Professional League. Cyberathlete Pte. Ltd. was founded in 2020 to develop and operate a collegiate esports tournament system, in conjunction with sanctioned country collegiate associations. Our goal is to prioritize academics, while helping create balance between gameplay, fairness, and well-being.
The Cyberathlete Professional League (CPL) is a professional sports
tournament organization specializing in computer and console video game
competitions. It was founded on June 27, 1997 in Dallas, Texas. The CPL is
considered the pioneer in professional video game tournaments, which have been held worldwide. Cyberathlete Pte. Ltd. is headquartered in Singapore, with offices in the US and China.
#CVCI #VALORANT #VALORANTNEWS #Esports